GENERAL AND PLASTIC SURGERY DEVICES PANEL of the
MEDICAL DEVICES ADVISORY COMMITTEE

Grand Ballroom, Hilton Washington DC North/Gaithersburg
620 Perry Parkway, Gaithersburg, Maryland
April 11-13, 2005

GAITHERSBURG, Md., April 11 /PRNewswire/ --
"This is the third time both companies have applied for FDA approval" explains Dr. Diana Zuckerman, president of the National Research Center for Women & Families. "The first unsuccessful effort was in 1991, so the companies have had more than enough time to study these products? Why have they provided no long-term safety data?"

Dr. Diana Zuckerman and Mary McDonough

Women (and a few men!) came from all over the country to express their views. Those of us questioning implant safety outnumbered the other side handily. Without everyone's help, this might not have happened. So, thanks to those of you who came, those of you who wrote testimony given by others, and those who prayed! It all worked.

Best wishes,
Diana

Lauran Neergaard, Associated Press April 12, 2005
"They poisoned my mother," said a tearful Brenna Dowd of Boise, Idaho, speaking after her mother, Pamela, told of surgeons having to scrape silicone off her chest wall from broken implants. Pamela Dowd said she still suffers disabling pain, but that, like many implant recipients, she has been denied health insurance.

Pam Dowd and daughter Brenna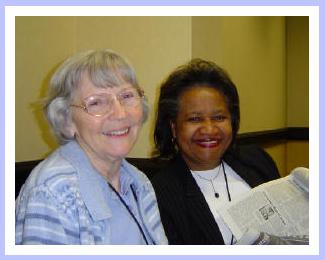 By Gardiner Harris New York Times
Carolyn Wolfe, 74, of Manassas, Va., told the panel that after her silicone implants had ruptured, strings of silicone started coming out of her eyes and ears. Her nipples seeped silicone, she said, and she developed rheumatoid arthritis and a goiter.



Correction by Carolyn...
...not exactly what I said --- the silicone coming out has been over the years, after the implants were already removed...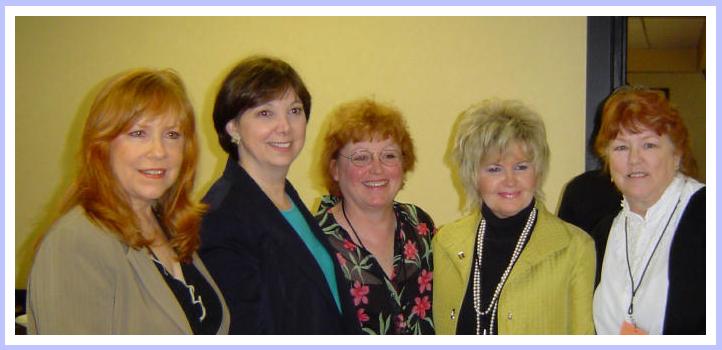 Marti Jacobs - Dr. Diana Zuckerman - Pam Dowd - Kathy Keithley-Johnston - Kathy Nye

GAITHERSBURG, MD. - Pamela Dowd drove her 20-year-old motor home 2,500 miles from Boise, Idaho, to tell a government panel how her silicone breast implants led to health problems that have sapped her vitality and made her medically uninsurable.
By Gardiner Harris New York Times